Rabbi Manis Friedman
RABBI MANIS FRIEDMAN is a gifted educator, internationally acclaimed lecturer, social philosopher, author and counselor. Friedman upends our assumptions about spirituality and G-d, and gives participants a deeper perspective on their most important relationships, guiding them to long-term, healthy ones. He is a master at putting our Divine mission and purpose within reach, no matter how challenging the personal circumstances are.
Friedman has over forty years experience in the classroom and on the lecture floor, a profound knowledge of the soul and psyche, and a crystal-clear perspective on life today, much of it garnered from the many thousands of women he's counseled at Bais Chana retreats and around the world.
Following the publication of his first book, Friedman was featured internationally in over 200 print articles, and interviewed on more than 50 television and radio talk shows. He has appeared on CNN, A&E Reviews, PBS, and BBC Worldwide, and has been the subject of articles in the New York Times, Rolling Stone, Seventeen, Guideposts, Insight, Publisher's Weekly and others. His speaking tours take him to every part of the United States as well as Israel, England, South Africa, Australia, Canada, Hong Kong and all over Latin America.
Videos of Friedman teaching and replying to viewers questions are seen by many thousands every month on popular websites such as chabad.org.
Check out Rabbi Friedman's website rabbifriedman.org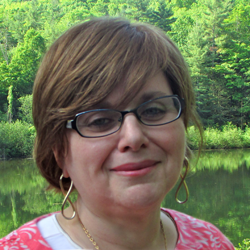 Freidy Yanover
FREIDY YANOVER is a brilliant and provocative teacher, not one to shy away from some of the toughest material in the canon of Kabbalistic writings. Her topics include "And Sara Laughed – Living through joy", "The Gift  - and Battle - of Prayer" and "From Fury to Forgiveness."
Yanover taught a weekly class for women in Johannesburg, South Africa when she lived there, and lectures for Jewish organizations all over the US. She trained with the Erickson College School of Education and Coaching and is the founder of Sunshine Coaching.
Yanover works with individuals, couples and families who are ready to discover and uncover the skills necessary to live fuller and happier lives through transformative growth and consciously committed relationships. Widowhood as a young mother introduced her to the challenges and art of single parenting.
Watch Yanover give a class called, "From Fury to Forgiveness," at a Bais Chana retreat for women in the Berkshire Mountains.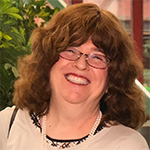 Rus Devorah Wallen
RUS DEVORAH WALLEN, LCSW, ACSW is an accomplished musician, performer, social worker, psychotherapist, administrative consultant, lecturer and community leader. Displaying unusual versatility as an educator, she conducts workshops and programs on various themes ranging from emotional wellbeing and holistic practice to marriage enhancement, Chassidic philosophy, music, and religious observance. Wallen is an inspiration as a Jewish woman, therapist, teacher, and friend. Using warmth, sensitivity, humor, and genuine concern for others in her creative presentations, she generates a special rapport with the many individuals she meets.
Wallen, an alumna of Wurzweiler School of Social Work (NYC) as well as College Conservatory of Music (University of Cincinnati) and Machon Alta Women's Institute (Safed, Israel), utilizes her rich educational background to enhance her natural abilities and has advanced clinical training in diagnosis and treatment. Some of her specialty populations and treatment modalities are: Aging Well, Cognitive Behavioral Therapy (CBT), Mindfulness Based Cognitive Therapy (MBCT) (studied under Zindel Segal), Advanced Therapeutic Ethics for Clinical Supervision (studied under Ofer Zur). She has directed educational and cultural programs all over the world.
Wallen's newest endeavors include composing and arranging relaxation and therapeutic music and developing "self-help" workshops that distill therapeutic concepts of Chassidic Philosophy and make them available to the lay public. She often makes herself available as a mentor after her speaking engagements have long ended, providing support and a sense of community for those who may be searching for stability in challenging times.
Read more about Wallen here.
You can listen to Wallen's music here.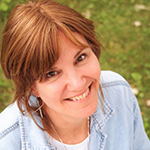 Aarah Aizman
AARAH AIZMAN grew up among successful artisans - painters, inventors, musicians, scientists, master gardeners and writers, and feels that artful living is best kept natural, and unschooled if possible. She began her professional art career doing commissioned ketubot in the 80's and started teaching K-8 in the 90's.
Aizman sets up safe studio environments that ensure a positive and honest encounter in art making. At a minimum, her students "get their feet and brushes wet" and use art to relax. Beyond that, Aizman coaches her students through an art making experience that can awaken an innate sensibility regarding life, relationships and choices. A studio experience in a retreat setting helps bring the lessons culled in class and group sessions into a personal space, making it all relevant.
Aizman is on the board of directors for the Minneapolis Jewish Family and Children's Service, and serves on the advisory committee for the Jewish Domestic Abuse Council.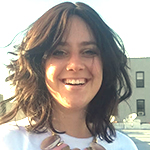 Itty Kay
ITTY KAY the mom of an irrepressible and irresistible little boy – left a growing career in acupressure to search for the answers to the great mysteries of life. She's now on a lifelong quest to bring her discoveries to Jewish women the world over.
Hinda Leah Sharfstein is the Executive Director of Bais Chana Women International. She's a Bais Chana alumna, a UPenn dropout enrolled in the school of life, and an information junkie who reads and dreams extensively; it's a wonder she gets any work done at all.
Sara Leah Krinsky is from Perth, Australia, and went to West Australian Institute of Technology where she insists she studied nothing of any value for her job at Bais Chana. She's our design person for digital, print, and everything else that needs prettying up; takes care of accounts; and does a whole lot of other things that need getting done.