Don't Miss Out!



Single Jewish Moms Connect
Zoom Meet-Ups
Rabbi Manis Friedman talks Relationships
How to avoid the mistakes of the past...and have the relationship you've always dreamed of.
Followed by Q&A
TUES, APRIL 20, 2021
9 pm ET  | 8 pm CT | 7 pm MT | 6 pm PT
11 am WED Australia
For Single Jewish Moms of all ages, raising kids of all ages!
Next Retreat!
Single Jewish Moms Connect
Virtual Retreat
April 26-28
Raise resilient, confident kids. Build healthy, loving relationships. Master stress and anxiety - and stay calm, no matter what's happening around you.
Single Jewish Moms Connect is just what you need right now - when you need it most.
If you're a single mom, you're doing a
heckuva lot on your own.

It doesn't have to be that way. We can help.
Well, we can't help with everything. Just the important stuff. Like building healthy relationships, raising resilient kids, and mastering the stress, anxiety and doubt that come with life in 2020.
We run retreats for single Jewish moms to connect.
To each other, to insightful mentors who genuinely care, and to the spiritual wisdom of Judaism. Because, as it turns out, connecting is how you'll start to live the happier, calmer, more fulfilling life you've been looking for.
"Mom-Affirming!"
Single Jewish Moms Connect is for moms of all ages.
Divorced, widowed, single by choice, never married, or however else you ended up raising a family on your own.
It's a high-impact, soul-nourishing, mom-affirming few days away, that could literally save you years of confusion and anguish.
Do you want your home to be the peaceful, nurturing place you imagined when you first had kids?
Are you thinking about marriage and want to know how to build a solid, loving relationship with the right man?
Do you wish you were part of a community you could truly feel at home in?
Don't miss SINGLE JEWISH MOMS CONNECT. It's for women like you who are looking for the keys to a better future for themselves and their children.
Single Jewish Moms Connect - Podcast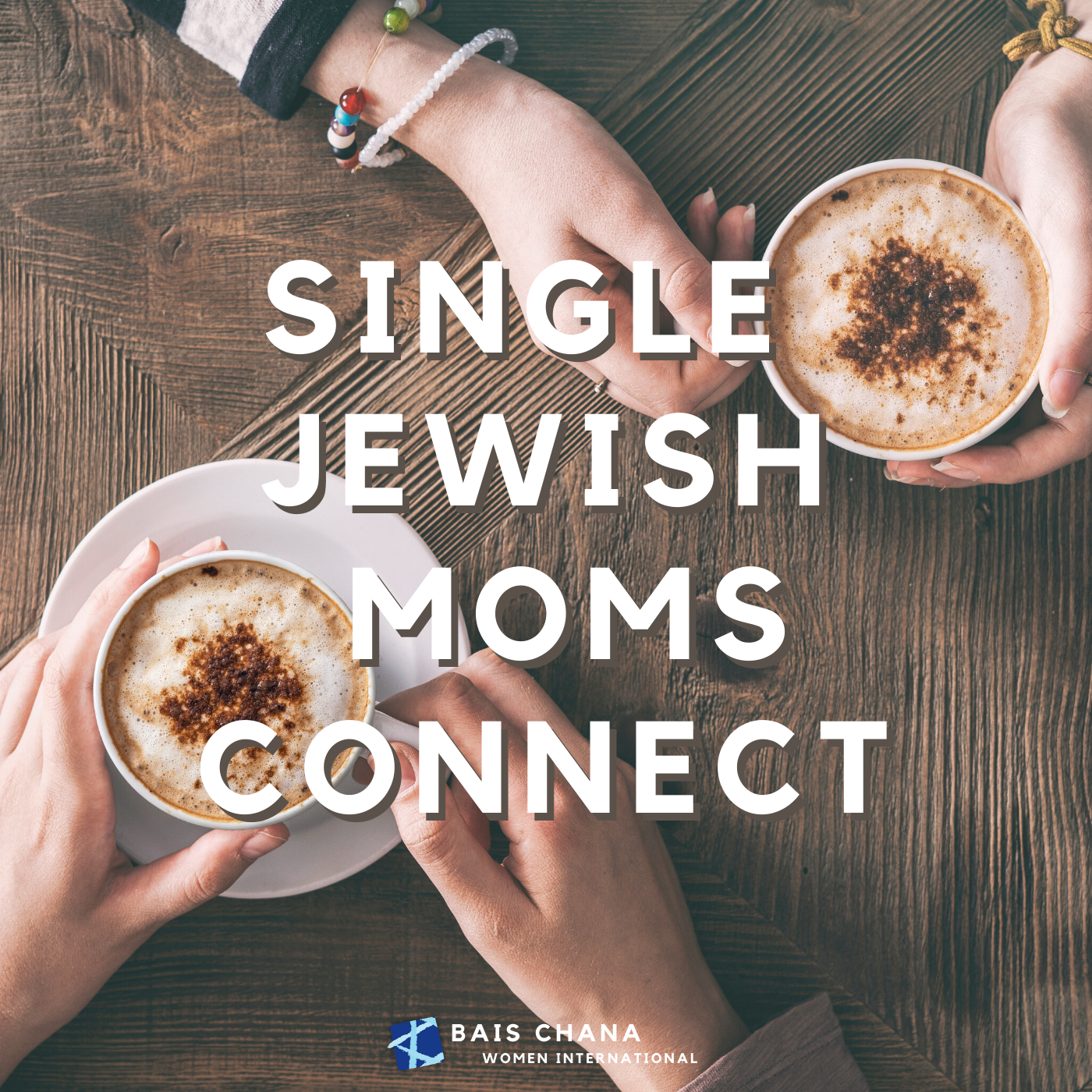 20 minutes of real talk about single Jewish moms  and the incredible journey we call life.
About those 7 million pieces of your life you need to arrange in order to get away - well, in case you can't, stay tuned for a peek at what you're missing.
Apply for the funds you need to attend this retreat, a gift made possible by your generous Jewish sisters. Here's how it's done.
Resources
Unconventional, inspired or just plain practical, here are some resources to help you get through today. Check them out.
To get the real deal, read the impressions of women who've already attended the retreat. Honestly, we couldn't have said it any better.