GORGEOUS LOCATION - OCEANFRONT GETAWAY IN THE HAMPTONS, LONG ISLAND
Single Jewish Moms Connect - Nov 2019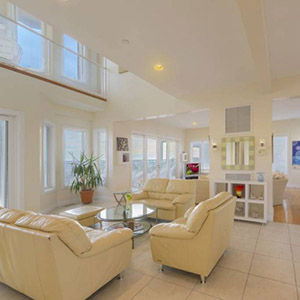 GORGEOUS LOCATION FOR FALL 2019 – OCEANFRONT GETAWAY!!
THIS OCEANFRONT GETAWAY is an absolute dream. Soak up breathtaking, panoramic views of the ocean throughout the house. Take a lazy walk on the private boardwalk from the back door right out to our exclusive stretch of sugar white sand and breaking waves. Or just relax on the mahogany deck, watch the sunset and take in the view.
Yes gals, this is for real.
Relax. Shake off the stresses of the daily grind and exhale. This is your chance to bond with other strong, loving, spiritually-minded Jewish moms like yourself. And to get fresh thinking that will give you new clarity and strength.
Over the course of this incredible weekend, enjoy super-healthy, delicious guilt-free kosher cuisine and plenty of delicious snacks. Your large bedroom will sleep two to four women, and each has its own bathroom. Use the wifi or disconnect, the choice is yours.
They're smart, funny and insightful.
Meet this fall's A-List educators
Travel to the Retreat: Westhampton Beach, Here We Come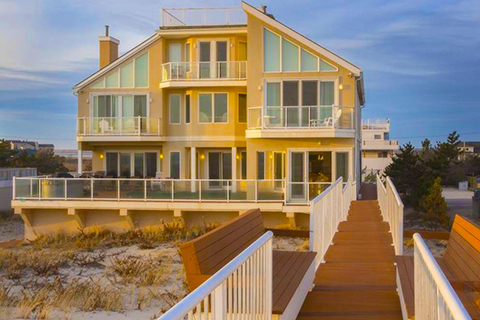 Arrival and Departure Times
Plan to arrive on Nov , at 5 pm.
Plan to depart on Nov , at 3 pm.
By Plane
If you're flying in for the retreat, book your flights in and out of Kennedy Airport (JFK), about a 90 minute drive to Westhampton. If flights in and out of LaGuardia Airport (LGA) are more convenient for you, figure a 2 hour drive to get to Westhampton.
By Car
Email us for the address.
Is planning your travel a daunting task? We get it. Call us at 718.604.0088, and we'll help!
Retreat Cost and Grants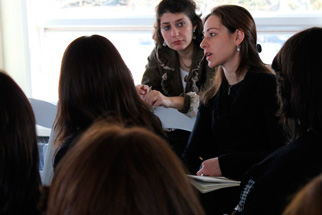 The cost of the retreat is $770 and includes overnight accommodations, kosher meals, classes and workshops. It does not include your $50 sign up fee and travel expenses.
Please contact us if you can only attend part of the retreat; or if you'd just like to attend some classes, workshops and meals without overnight accommodations. If you need to arrange a monthly payment plan, email or call 718.604.0088.
If you need financial assistance to attend, it's easy to apply for a generous grant. Find out how.
Need some help? Call our office and we'll walk you through it. It's totally our pleasure to help!